Paw Creek Presbyterian Church

Charlotte, Mecklenburg County, North Carolina

Abstracts From the Session Minutes and Registry

The following information was abstracted from reel 1 of the microfilmed copy of the Paw Creek Presbyterian Church Session Minutes & Registry.  The microfilm is available at the 
Robinson-Spangler North Carolina Room
 of the Public Library of Charlotte and Mecklenburg County main branch.
             My abstracts may contain errors.  Confirm! ~Donna Joy Johnson

This page was last updated: May 18, 2022
Copyright © Donna Joy Johnson ~ all rights reserved

Original Source:

Paw Creek Presbyterian Church Session Minutes & Registry

Raleigh, N.C. : Division of Archives and History, Archives & Records Section, 1992.  

Description:  6 microfilm reels ; 35 mm. 

Contents:  Reel 1. R.065.08086. Session minutes & register, 1843-1919 -- 2. R.065.08087. Session minutes & register, 1919-1968 -- 3. R.065.08088. Session minutes & register, 1969-1982 -- 4. R.065.08089. Session minutes & register, 1983-1991 ; original deeds -- 5. R.065.08090. Church membership/register, 1920-1960 ; treasurer's records, 1832-1869 -- 6. R.065.08091.Deacon minutes, 1956-1987 ; congregational minutes, 1956-1991.

NCR 285.17567 FILM

I hope you will find the information I have posted here useful to your research.  You may print the information for your personal use.  However, you may not copy the information for use on other websites or in any other type of publication, whether it be for profit or non-profit.

send email to Donna:

donnancmom(a)gmail.com

[change "(a)" to "@"]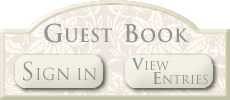 i

My abstracts and conclusions are not without errors!  This is a work in progress, and will evolve and change over time.  It is the responsibility of any researcher to check and confirm all material in which you have an interest, whether it be on my pages or any other genealogy-related Internet pages.  There is no better source than an original source.

I welcome all researchers, especially those who are connected to my Paw Creek Presbyterian Church family.  The material at this website is protected by copyright.  It is my expectation that researchers will give credit to me for any material they copy from my website to their research.  I have discovered that many do not.

Thanks,

~Donna